Australia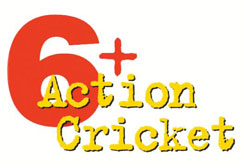 Action Indoor Sports Australia (AISA) has been our licensed operator in Victoria and Tasmania for over 15 years, servicing eight premier Action Indoor Sports Centres in the region.
AISA was instrumental in the development of Action 6-a-side Cricket and Action 3on3 Basketball. AISA provides help desk functionality for our Sportskeep and Datascore licensed products.
Visit Action Indoor Sports Australia's website.
New Zealand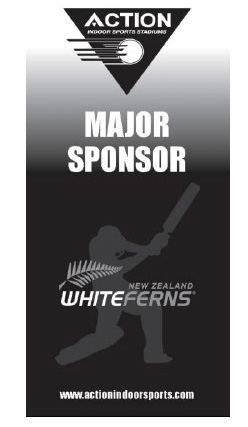 Since 1998, Marketing Sport New Zealand (MSNZ) has been our exclusive licensed partner in the development, growth and servicing of our Action Indoor Sports and Sportskeep business in New Zealand.
MSNZ provide a range of high quality professional products including customised solutions for organisations and groups. Through MSNZ, the Action Indoor Sports business has grown to 17 stadiums in New Zealand and is currently the major sponsor of the New Zealand White Ferns Women's Cricket Team.
Visit Marketing Sport New Zealand (MSNZ) website.

Japan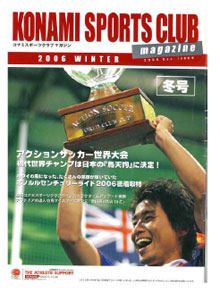 In May 1998, Sportainment entered into an exclusive licensing arragnement with the Konami Corporation, one of the world's leading developers of arcade/video games and health & fitness facilities, to launch Action Indoor Sports Stadiums into the Japanese market.
Konami is headquartered in Tokyo and operates a chain of over 300 health and physical fitness clubs undert he Konami Sports brand throughout Japan. In 2009, Konami extended their license agreement for a further 5 years and continue to operate over 20 Action Indoor Sports Stadiums in Japan.